Sokol Buildings in America
Sokol Immigrants Utilized Various Facilities as they Established their Clubs
Most, but not all, early Sokol halls were built of wood, e.g., Sokol Čech (left photo below). With adequate finances, rather elaborate brick/stone buildings were constructed (right photo). Other early Sokol clubs rented space (middle photo).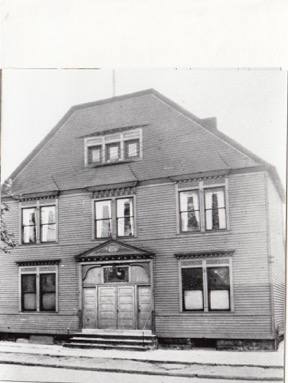 Sokol Čech, Cleveland (late 19th century)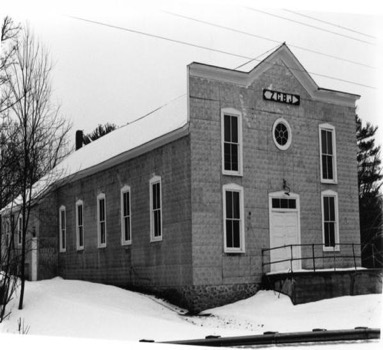 ZCBJ Hall, Cadott WI (late 19th century)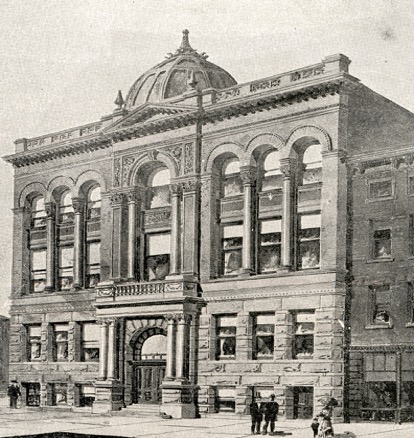 Sokol Pilsen, Chicago (circa 1895)
Gymnastic Unit Sokol in Chicago
Estab.in 1866, this was the second Sokol club formed in the US, and in 1878 merged with Slovanic Linden, a Czech cultural organization. The merger resulted in Sokol becoming co-owners of the Slovanic Linden Sokol Hall, and thus provided a training facility for them.
Later other Sokol clubs erected buildings that included space for benevolent lodges and cultural groups, and often a library, and sometimes a hall for drama and coral groups. Some halls were owned jointly by Sokol and fraternal associations. Thus, Sokols were able to offer cultural activities along with gymnastics.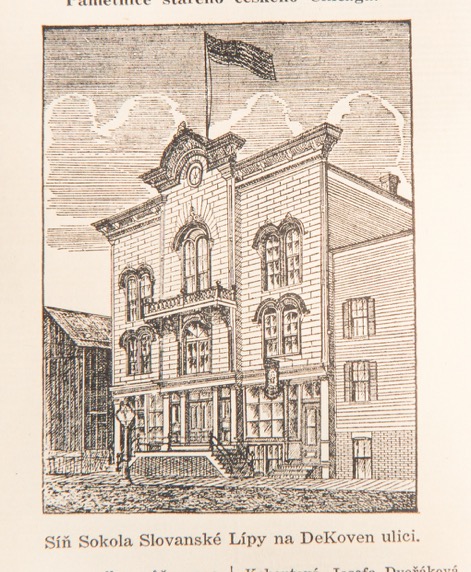 Established 1868, it then merged with Slovanská Lípa in 1869.
Sokol Milwaukee included many cultural groups and a Czech school.
Bohemian Hall (Česko Americká Síň), shown in the photo, opened in 1895 and became the home of Sokol Milwaukee.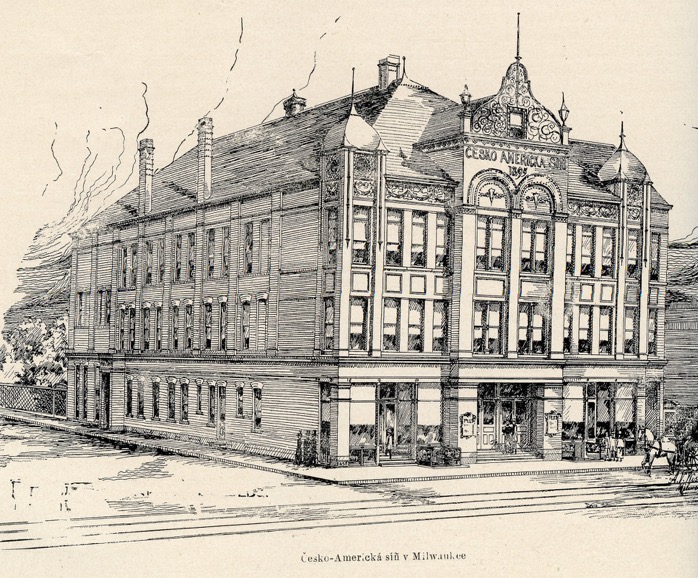 Formed in 1879 in the Pilsen Brewery District, its spacious building was dedicated in 1895.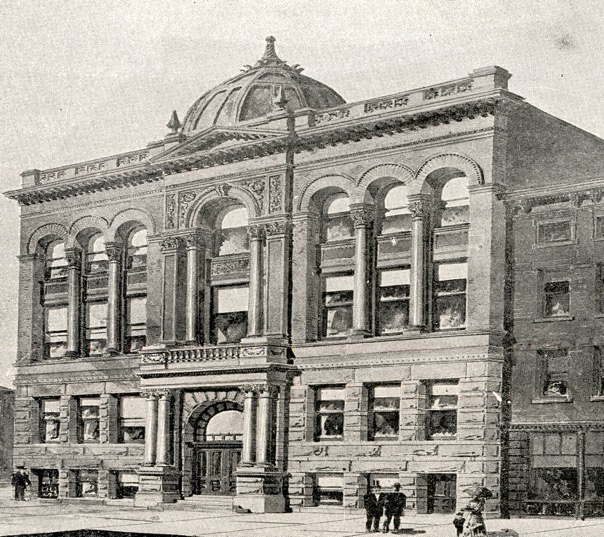 Pilsen Sokol's building included an indoor swimming pool. The club had a large membership and was known for producing outstanding gymnasts. Its membership in the first few decades of the 20th century was among the highest in the US.


Pilsen Sokol helped establish Sokol Town of Lake.


The club developed a library, a dramatic group, and the first Czech school in Chicago.
The third oldest Sokol Club in the US was formed in 1867. The still utilized building was erected in 1896. Sokol New York is very active and, hosts many programs and has produced many gymnastic champions. Four of its members have been inducted in the US Gymnastics Hall of Fame (photos circa 1896 from National Union Sokol).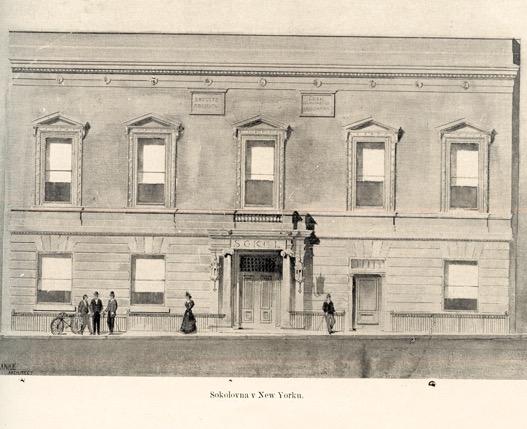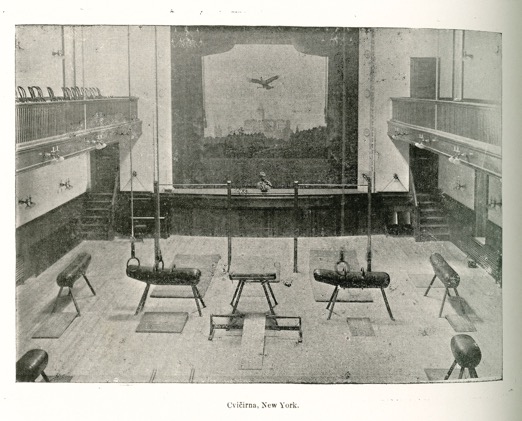 Sokol New York: Then and Now
NY National Hal, circa 1892 (below) was utilized by Sokol NY before its current spacious New York Sokol Hall opened in 1896 (right photo). Sokol New York has maintained a large memberships since its establishment.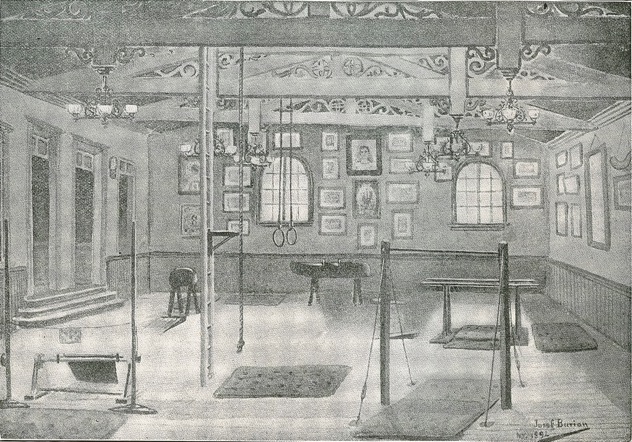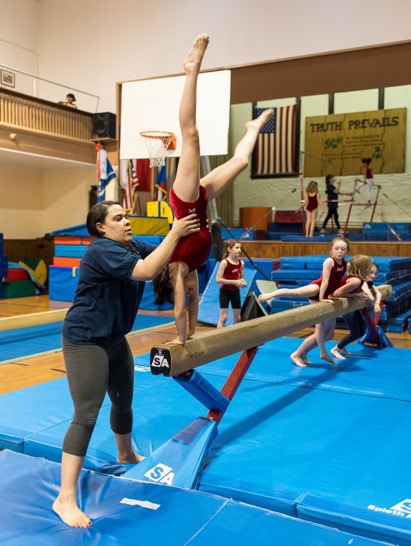 Sokol Manitowoc WI was formed in 1876 and the club became joint owners of the Opera house (right) built in 1886.
Haugen Sokol (WI), established in the 1930s, utilized the ZCBJ hall, built in 1910 ,which became the Haugen Czech Opera house, (below).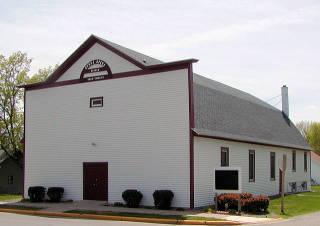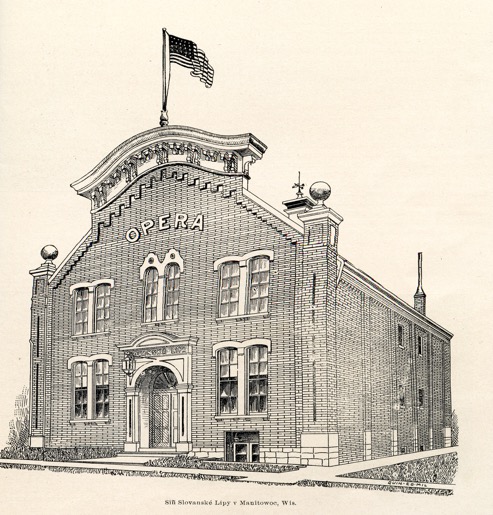 Sokol Baltimore, was established as Sokol Blesk in 1872. The building in the photo, by Joan Sedlacek, was opened in 1954 and sold in 1998.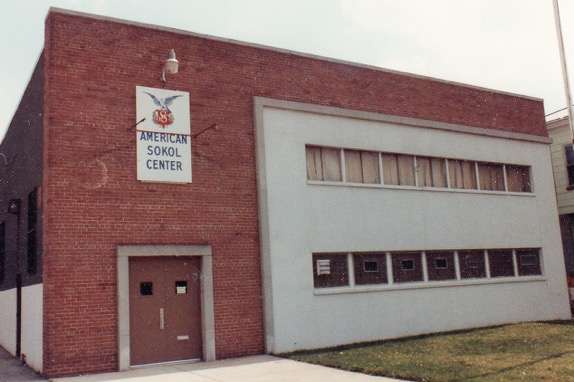 The new facility, purchased in 2013, provides adequate space for this club which continues to host gymnastic and fitness programs for youths and adults.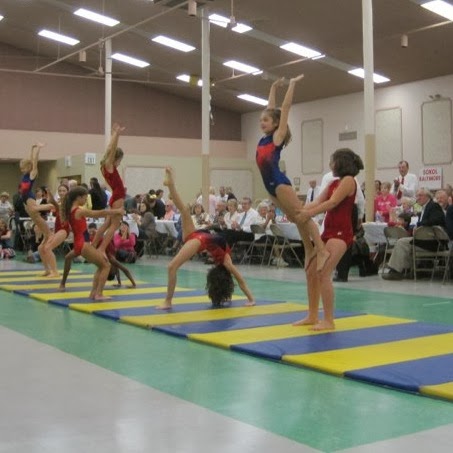 Sokol Cedar Rapids (established in 1873)
A building that opened in 1908 (left photo, The Gazette of Eastern Iowa) is on the National Register of Historic Places. It was sold after the 2008 flood.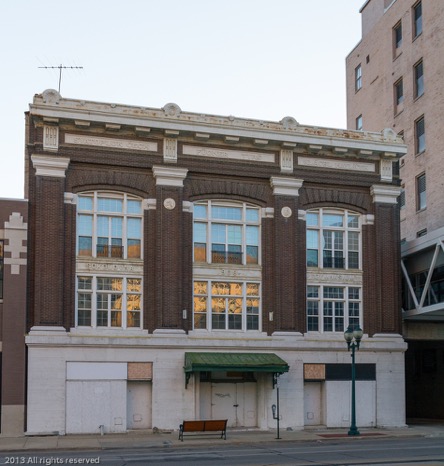 A new, spacious facility, since 2010, is now the home of Sokol Cedar Rapids (below).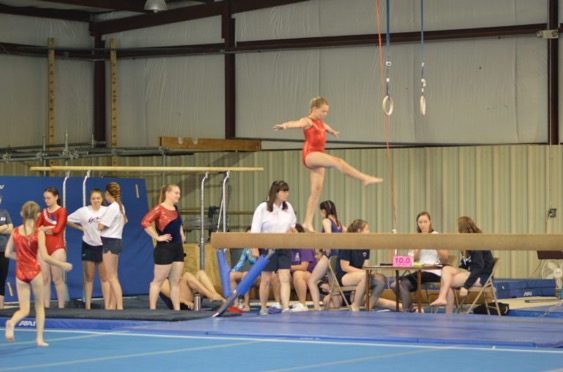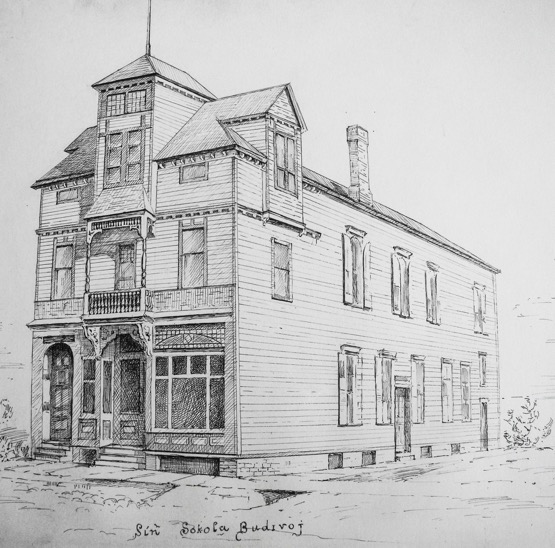 Sokol Detroit, estab. in 1875, became Sokol Budivoj in 1881 (left photo). After mergers with other Sokol clubs it became Sokol Detroit in 1917. Current building is in photo below.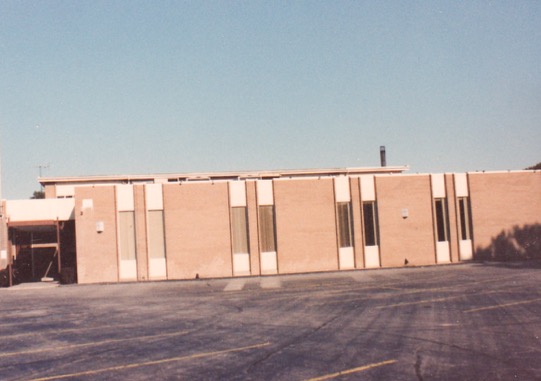 The original building was completed in 1899 (left photo). The current building was opened in 1926 and included a large hall with a stage, gymnasium, bar, bowling alley and meeting rooms (right photo by Joan Sedlacek). Two Olympic gymnasts were trained at Sokol Omaha, and both are members of US Gymnastics Hall of Fame.
Each Sokol Hall was built in Omaha's Little Bohemia neighborhood.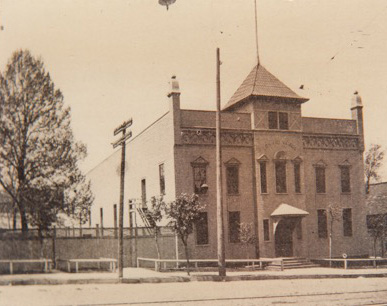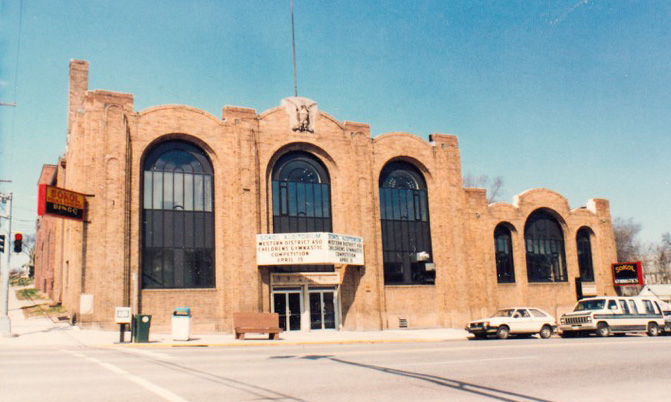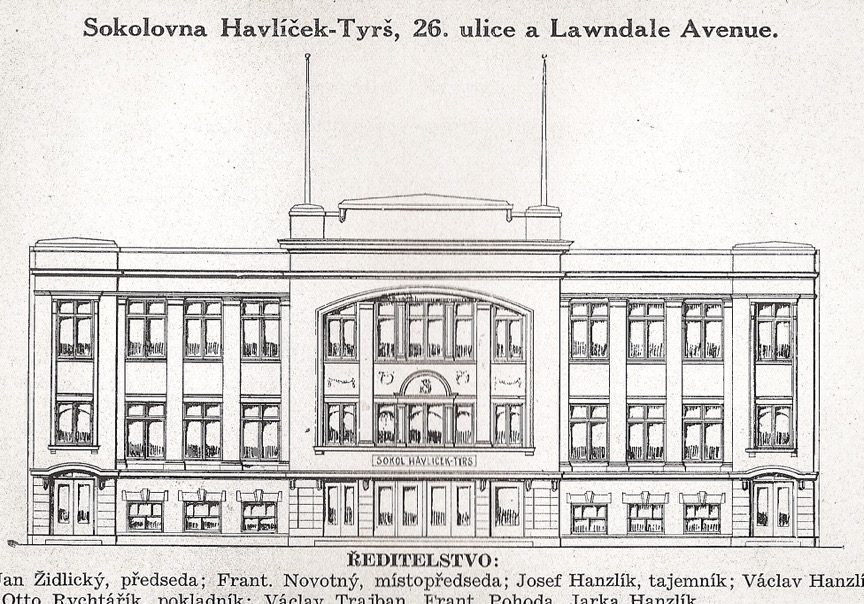 Sokol Havlíček-Tyrš, Chicago (estab. 1911), opened this new building when Sokols Havlíček and Tyrš merged that year.
Established in 1880, the club utilizes a new hall built in 1930 and an addition that was built in 1947. Left photo is the original building (circa 1900). Wilber is recognized as the Czech Capital of the USA.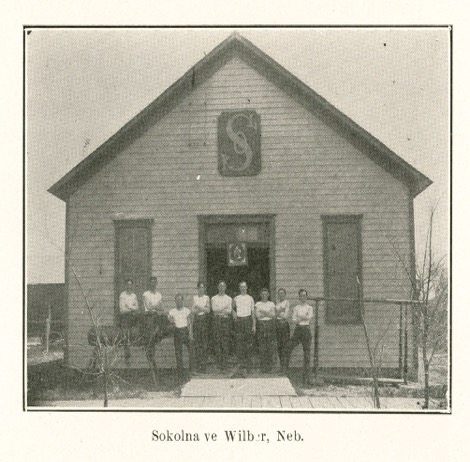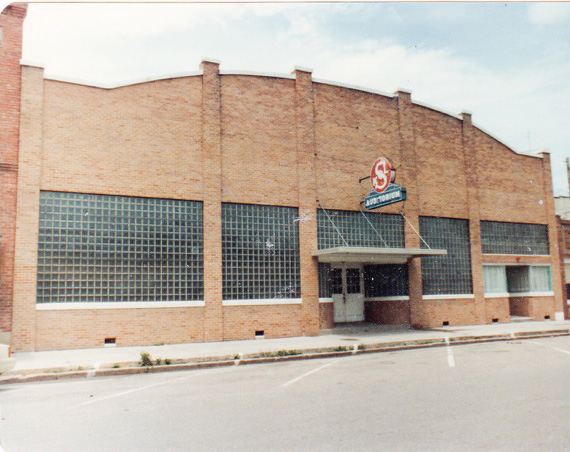 South Omaha Sokol (Fügner-Tyrš)
Established in 1888, its first home was the National Hall (left photo), which was destroyed by fire in 1975. A new building was erected on the property in 1977 (right photo). During the late 20th century, the club was very active in gymnastic competitions, hosted instructor's schools, and developed a museum. However, the building was sold in 2014.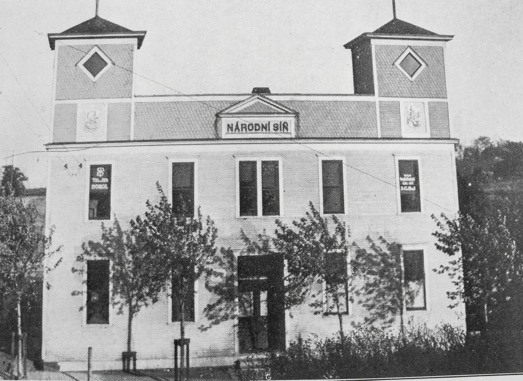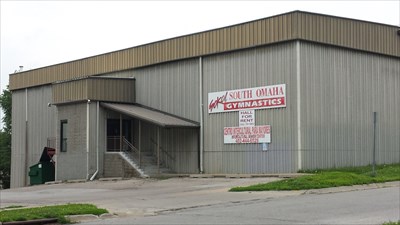 Established in 1892; a building was erected in 1899, and an addition completed in 1912
Sokol Chicago was recognized for its many championship gymnasts and teams, and a large membership. The club became a Czech cultural center for the "California" neighborhood and beyond. Two of its members were inducted into the US Gymnastics Hall of Fame. Photo: American Sokol Archives.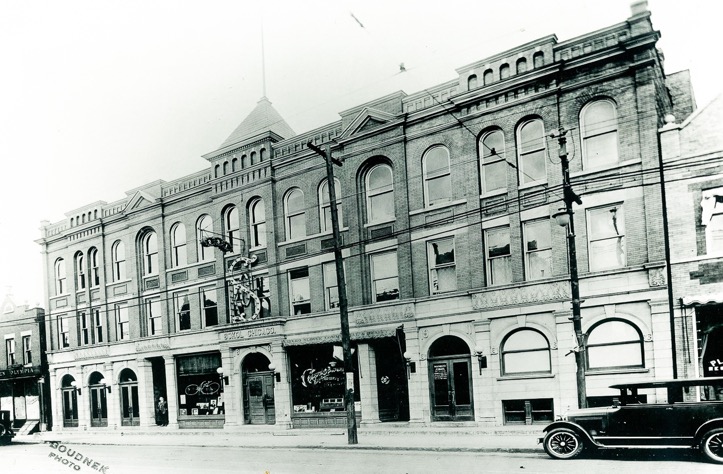 Cleveland: Second only to Chicago in number of Czech Settlers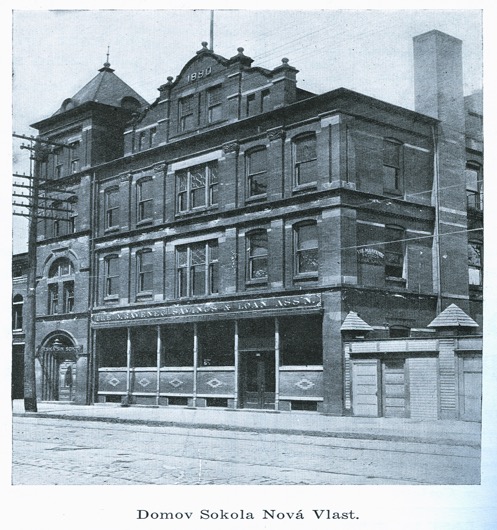 Cleveland's Five Original Sokol Clubs
Perun (estab. 1870) became
Sokol Cleveland in 1895


Čech (Czech) estab. 1879


Nova Vlast estab. 1891 (in photo)


Havliček estab. 1907


Tyrš estab. 1919
Formed in 1921, when Sokols Čech (established in 1879) and Havlíček (established in 1907) merged. Left photo about 1890; right photo 1920s.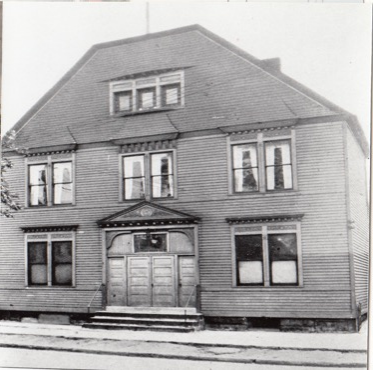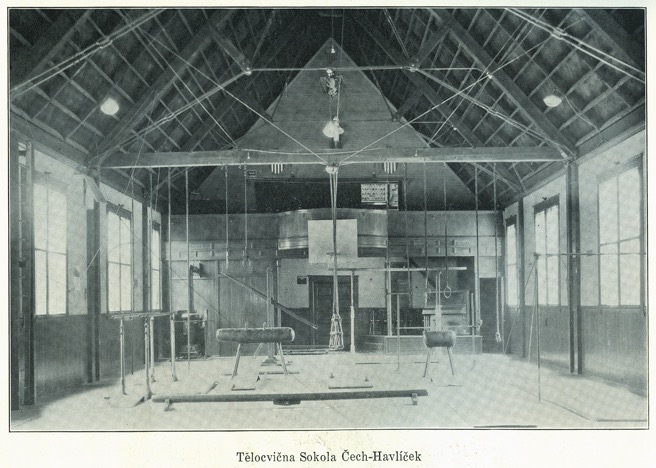 Sokol Tyrš was the fifth Sokol club founded in Cleveland.


Established in 1919 as Sokol Jan Komensky, the club changed its name to Tyrš in 1926.


In 1976, Tyrš incorporated Sokol Nova Vlast, a merger that became Sokol Greater Cleveland.


Sokol Tyrš had a very active gymnastics program with many competitive gymnasts.


In 1969 the club had 331 members and 191 gymnasts.


The club sponsored many cultural groups, e.g., concert band, sewing club and a drama club.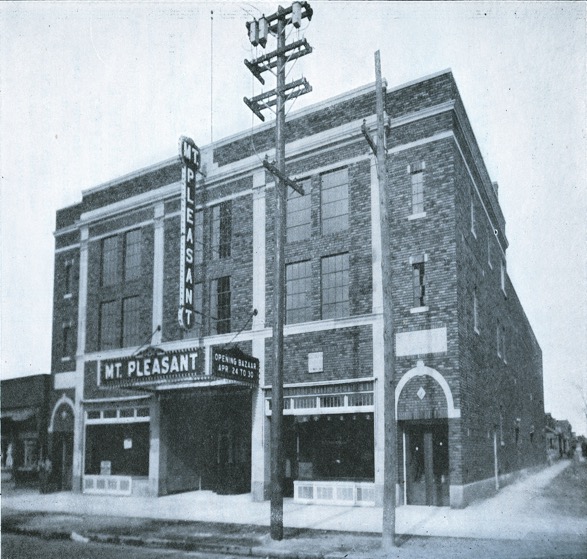 This large and very active club founded in 1976 via mergers of other clubs. Bohemian National Hall, built in 1896 (left photo) was expanded in 2000 with a spacious gymnasium and museum, and is the home of Sokol Greater Cleveland.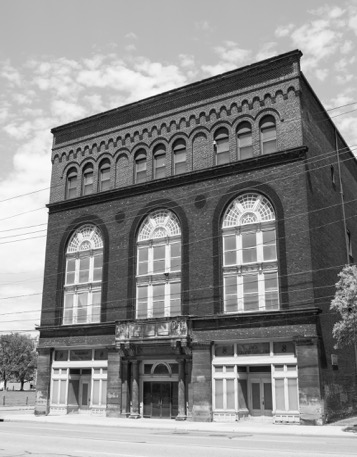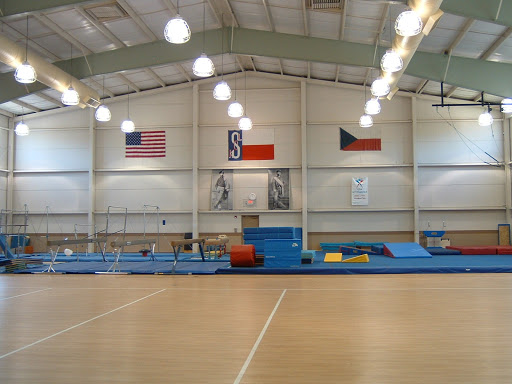 Established in 1884, the hall in the photo was built in 1915 and is on the National Register of Historic Places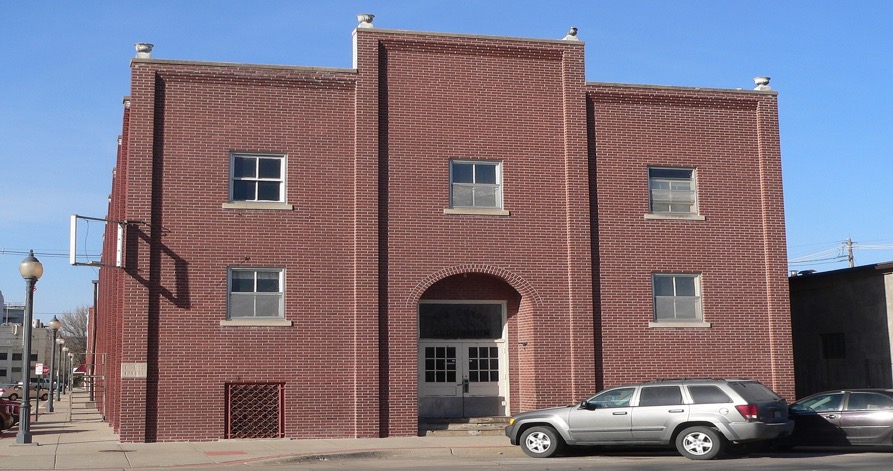 CSPS hall built in 1887 is the home of Sokol St. Paul (now Sokol Minnesota)
The hall is on the National Registry of Historic Places (photo by Joan Sedlacek). Sokol St. Paul was established in 1882. Sokol Minnesota continues its activities including gymnastic classes and competitions, and classes in Czech language and culture. Co-ed gymnastic classes for adults and pre-school tots are innovations developed decades ago.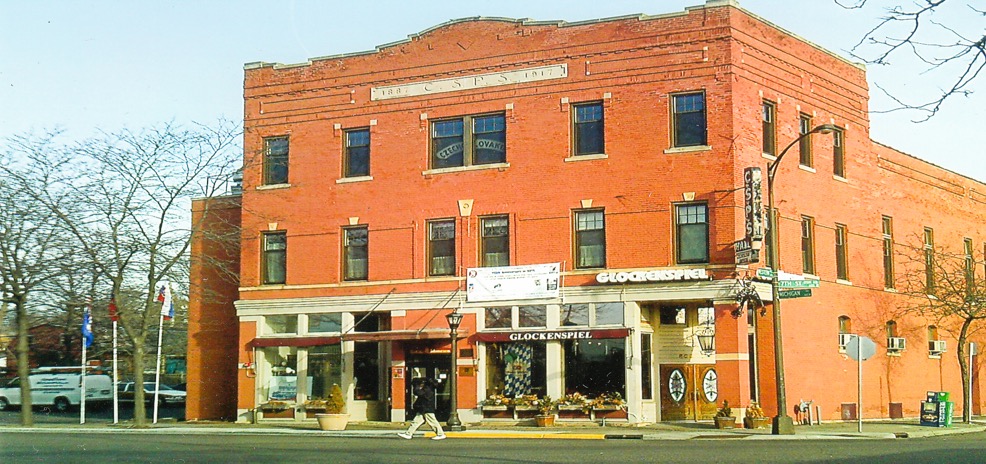 Czech National Hall, Coal City, Illinois, was the home of Sokol Hornik, 1892-1895. Photo by Joan Sedlacek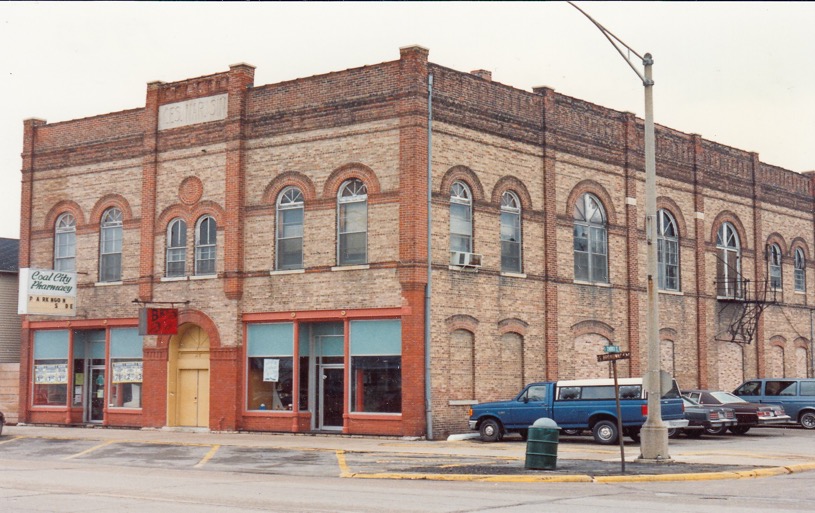 Sokol Slavsky, Cicero, Illinois
Established in 1890 via mergers of Sokols Fuegner (Fügner) and Linha in Chicago (left photo). Later the club moved to Cicero and erected the large building (right photo), which included a swimming pool, gymnasium, ballroom and theater (photo by Joan Sedlacek).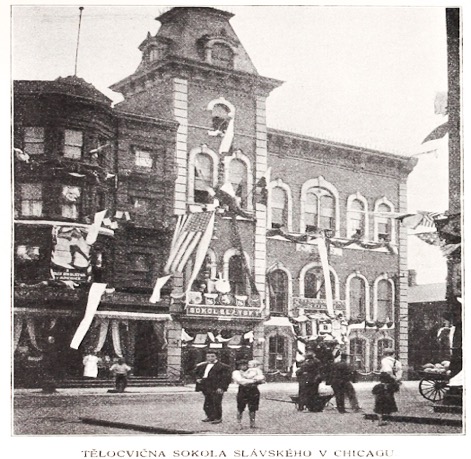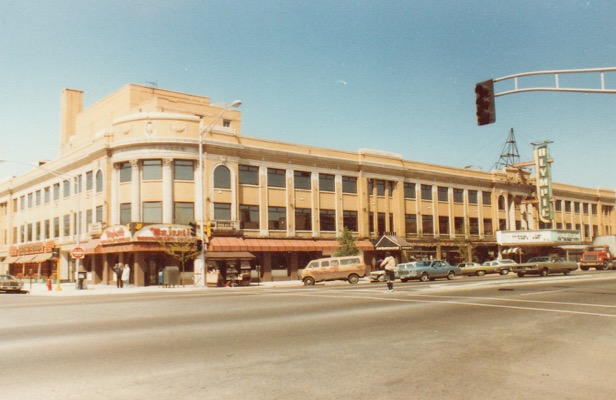 Sokol Mladočech (Young Czechs),
Racine WI; established in 1889
American Sokol Archives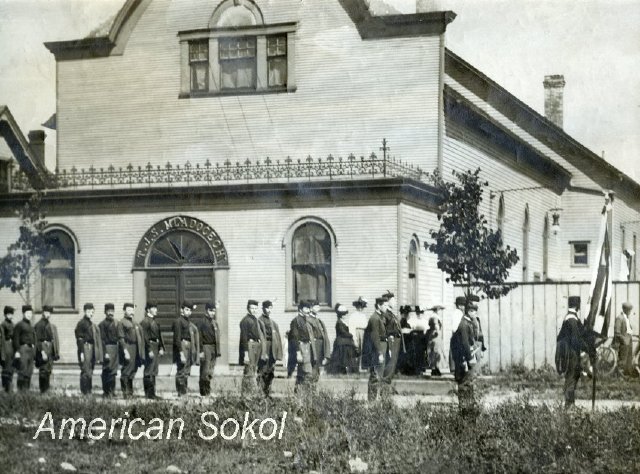 Established in 1890 in Chicago's "New Tabor" neighborhood, its building (left photo) was destroyed by fire in 1892.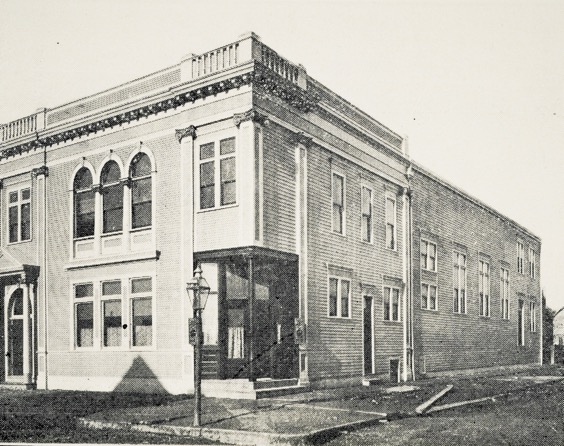 Sokol Tabor was reestablished after the fire and then following some mergers, the club moved to Berwyn, Il in 1926. Photo below by Joan Sedlacek, circa 1984.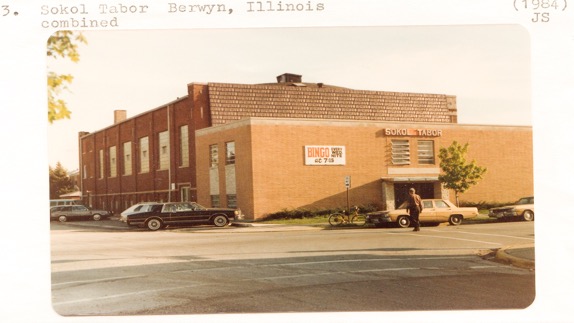 Sokol Karel Jonas in Wilson, KN & Sokol Karel Jonas in Abie, NE
Two Sokol Clubs honoring the name of Karel Jonas, a Czech journalist and politician/diplomat who started a newspaper in Racine WI
Sokol Karel Jonas in Wilson, KN, estab. 1897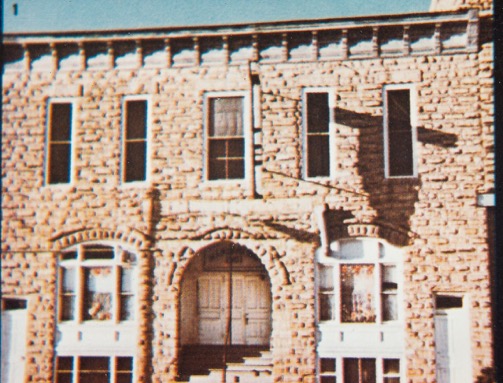 Sokol Karel Jonas in Abie, NE, founded in 1897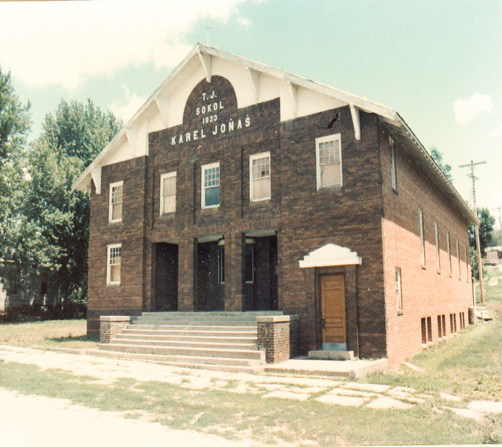 Sokol Brush Creek, Nebraska, 1888 – 1943
(photo by Joan Sedlacek)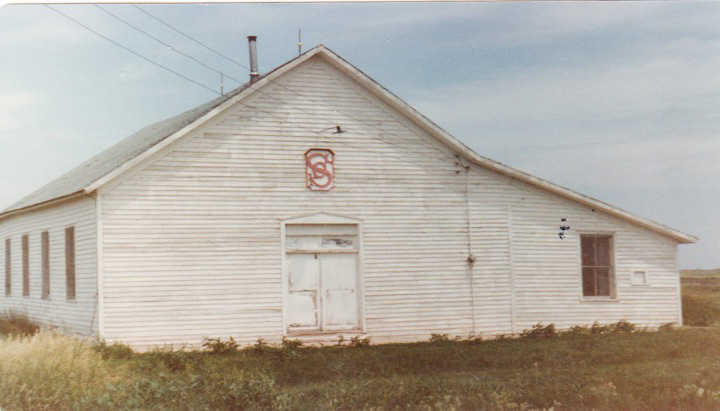 Sokol Moravan, Toledo Ohio, 1909 – 1911
(photo Joan Sedlacek, circa 1991). Building was constructed by Moravian immigrants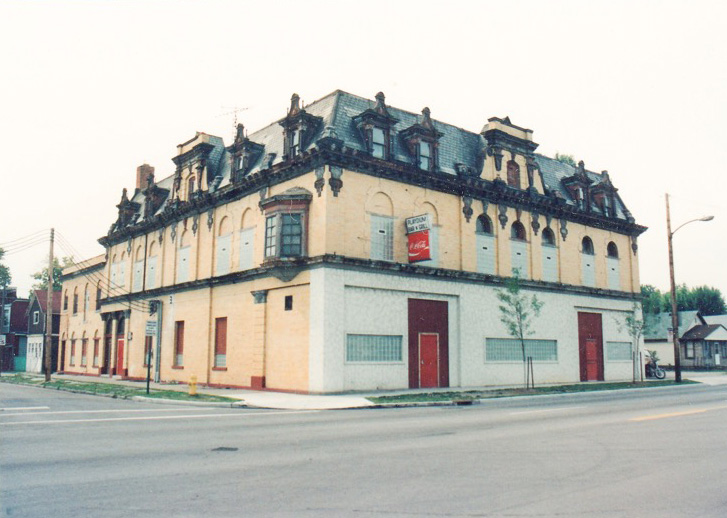 Founded in 1911 This club established the first pre-school gym classes. In 1995, Berwyn merged with Sokol Slavsky (photo by Joan Sedlacek).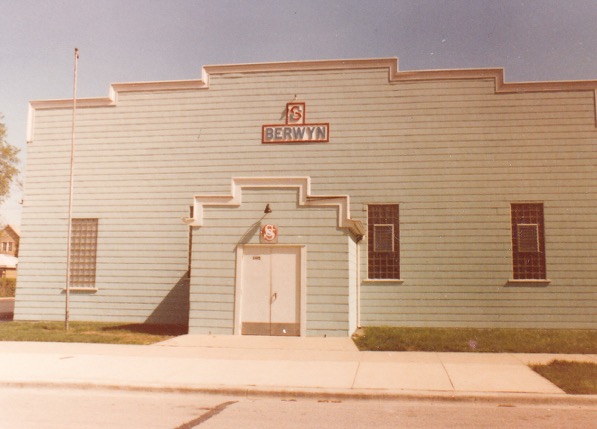 (Downers Grove IL) The club was formed in 1993 when several Sokol clubs merged.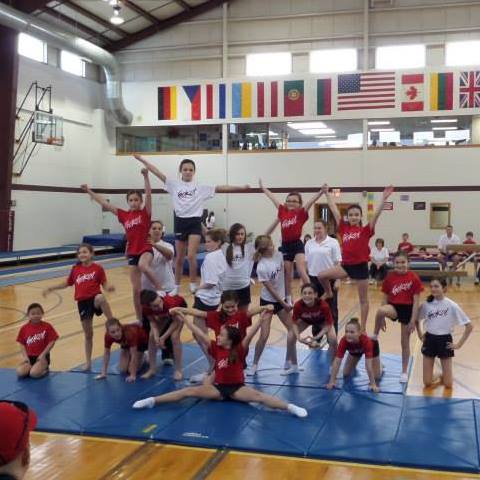 SokoSokol Stickney (estab. 1928)l Tabor
The club used a neighborhood facility until 1935, when the building, shown in the 1958 photo below, was opened. Members of the club hauled bricks from demolished buildings in Chicago and used them to construct the building. The Stickney story illustrates the importance of Sokol in the lives of Czech Americans.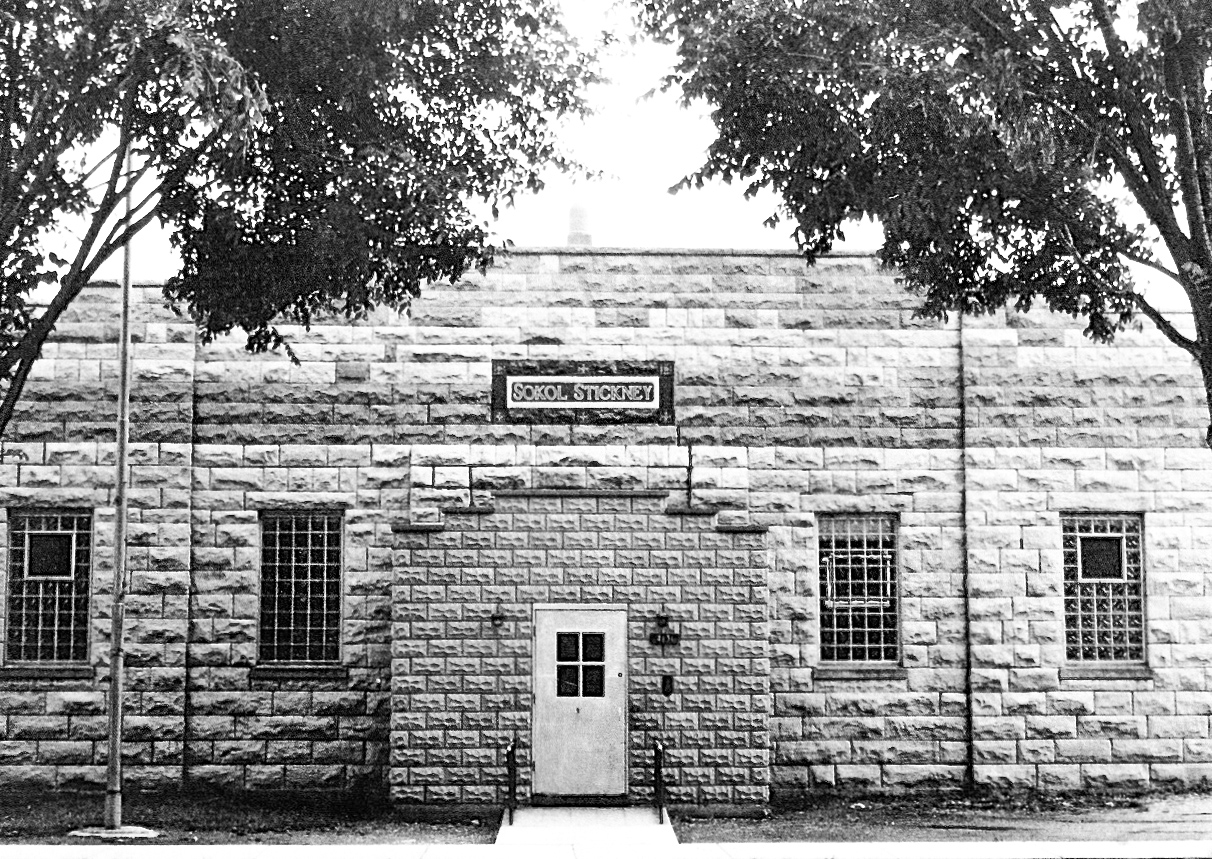 The construction of the building required a major effort of Sokol Stickney members, who provided labor and money for the project. The task was especially difficult because it took place during the US depression. The photo below is the remodeled building in 1970. Unfortunately, further updating of the interior of the facility was not affordable and the building was sold and demolished in 2020. Photos and information were provided by Linda Malek.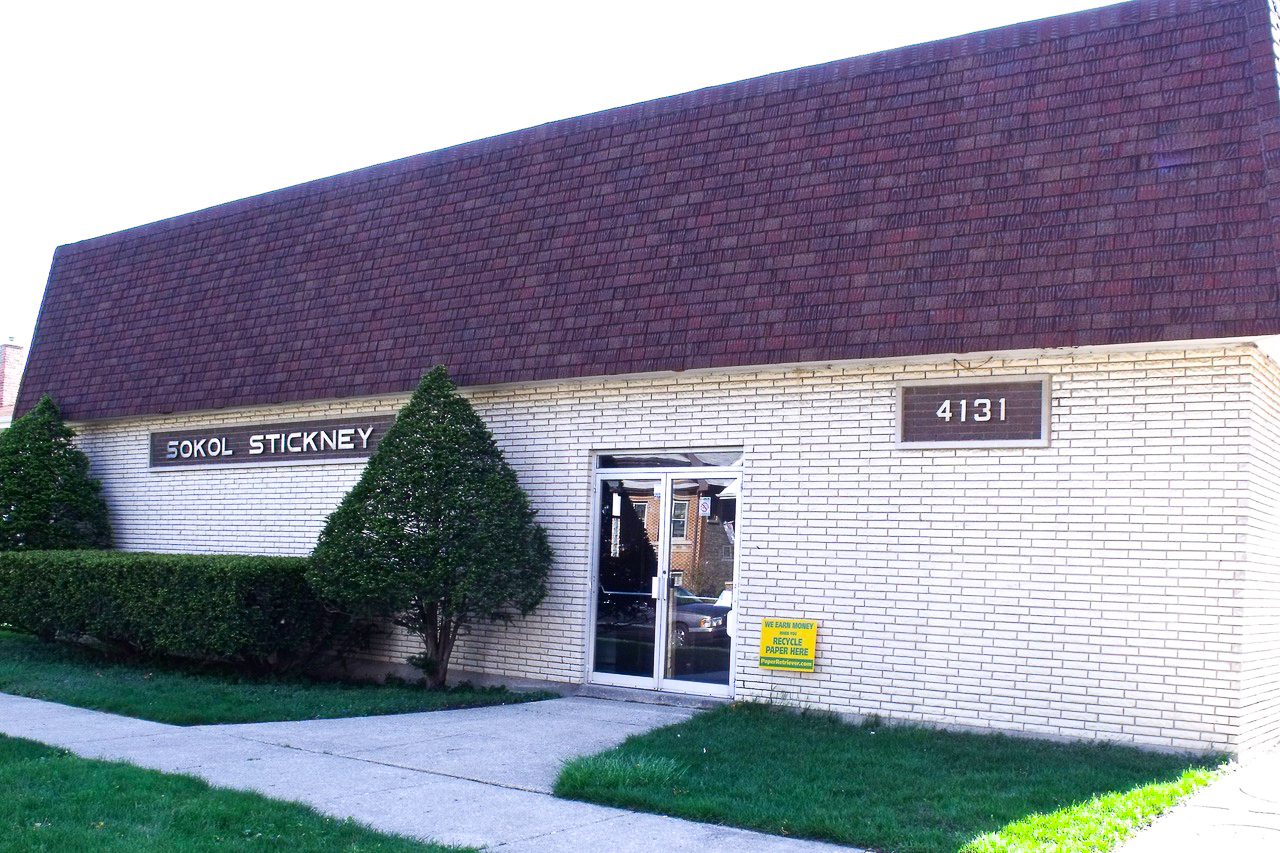 Sokol Brookfield, now Sokol Spirit
The club was established in 1931 (photo by Joan Sedlacek).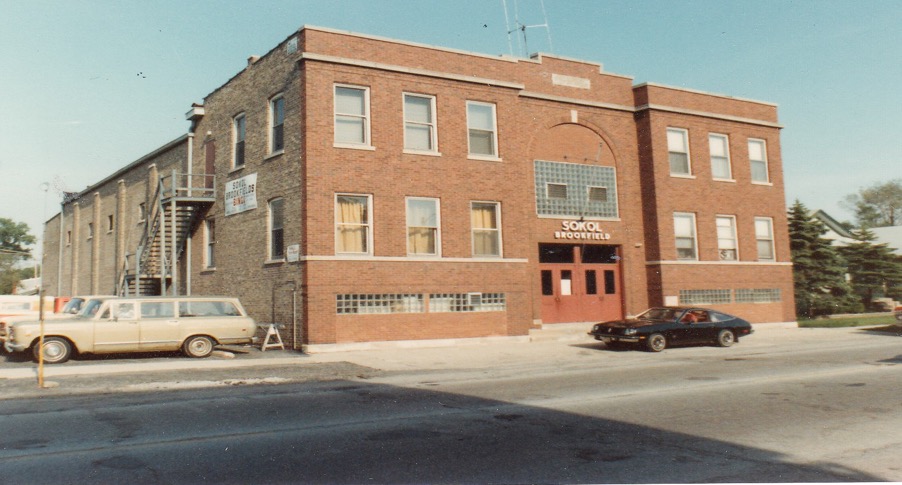 First hall owned by San Francisco Sokol was built in 1912 and used until 1968. Sokol San Francisco, founded in 1904, was the first Sokol on the West Coast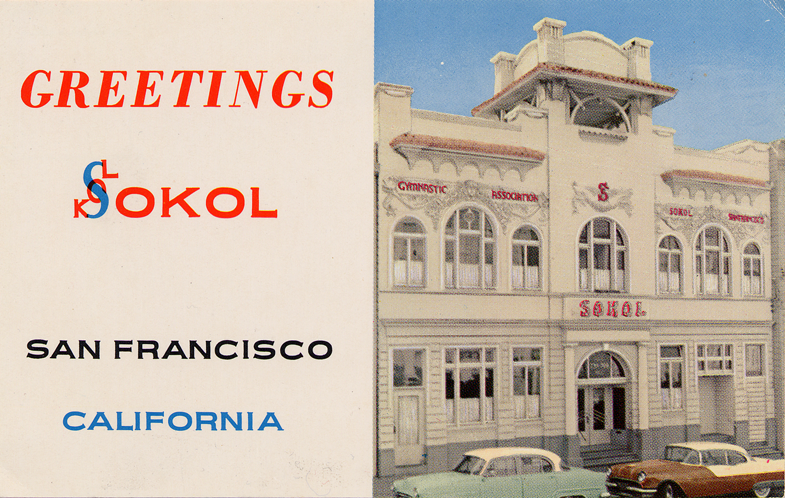 Sokol Karel Havlíček Borovský, Ennis, Texas
Built in 1991, this modern facility is a testimony to the club's emphasis on quality gymnastics. The State of Texas honored this Sokol in 1989 for its 80 years of continuous gymnastics training.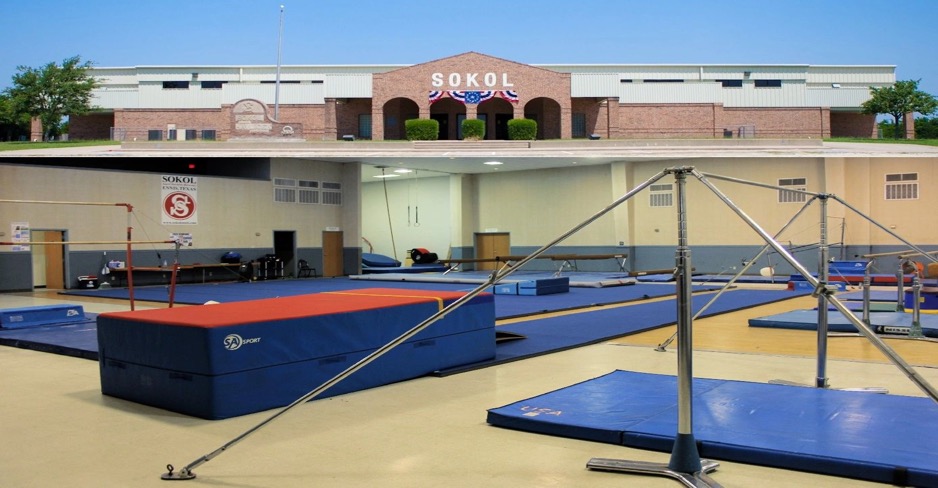 Sokol Ft. Worth (established in 1913): offers year-around classes with certified instructors
Below is the earlier building, constructed about 1934. Photo on right is the current home of the club featuring a large gymnastic center with a large parking lot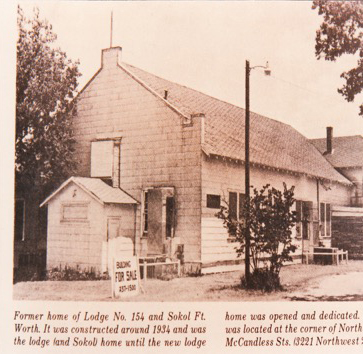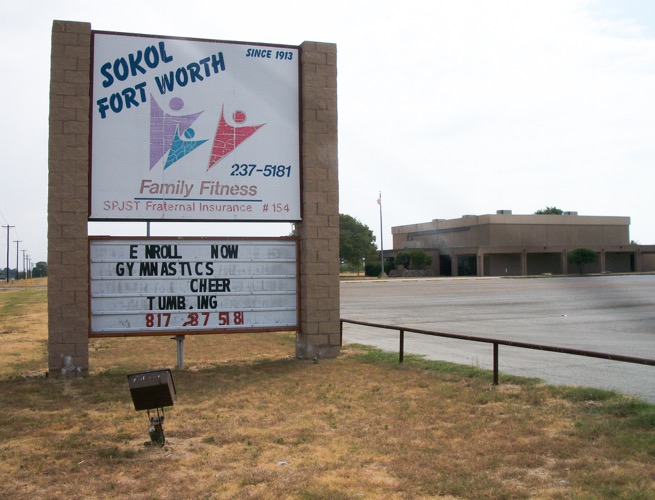 Established in 1979, the first building was destroyed by fire and replaced in 2015 by a spacious facility.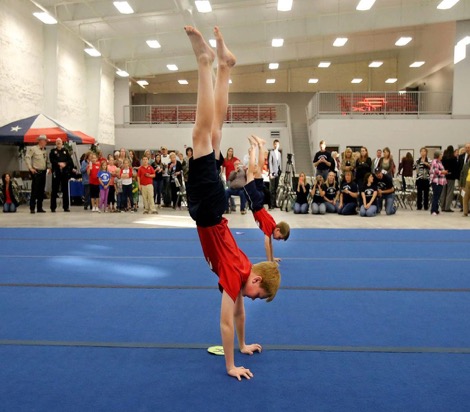 Orgnized in 1912, the current building opened in 1959. This Dallas Sokol continues to be active and offer quality gymnastic programs.